We had the pleasure of working with Justin & Sal to create their dream wedding, filled with unique twists on traditions. It was an amazing day, with hardly a dry-eye during the ceremony and a reception filled with laughter, dancing and all-round good times.
Ceremony Venue: Cottage Lawns | Reception Venue: The Refectory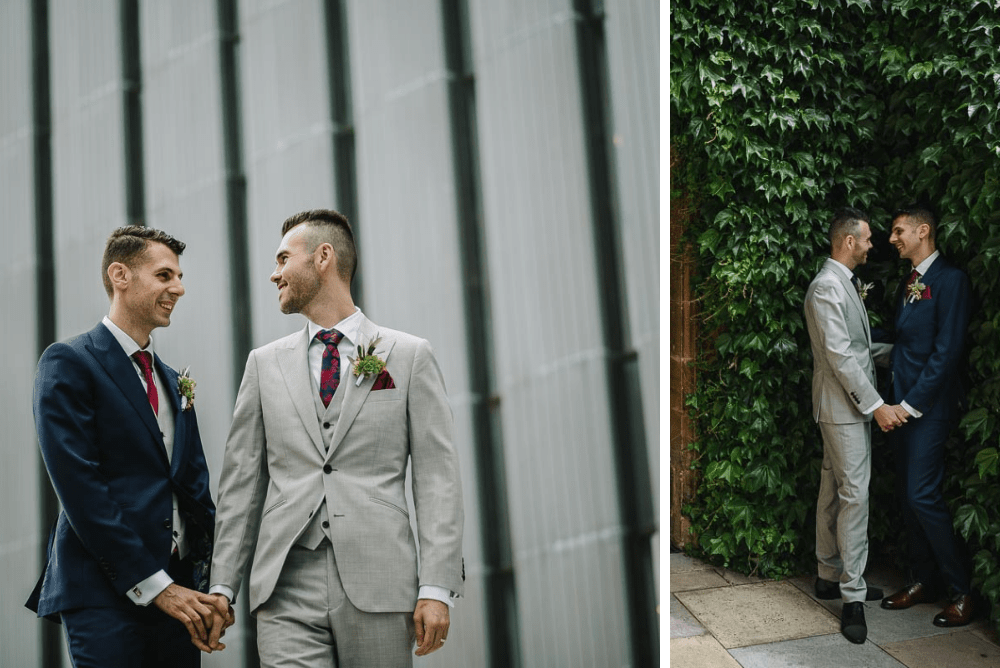 How and when did you meet? Tell us about your first date & proposal too!
We met at the Beresford on Easter Monday 2015. For our first date, we had the intention of grabbing a drink, however the drink turned into an 8 hour conversation that included several drinks plus pizza, arancini and nibbles. We got engaged in Singapore on our first trip abroad. Justin's family were traveling with us and secretly had the engagement ring in their luggage, hidden away from Sal. I (Justin) had planned to propose to Sal as we walked along the Henderson Waves Bridge, which overlooked the city of Singapore. As we sat on the bridge, it started to rain and Sal was insistent we leave. Quickly before we left I hoped down on one knee and asked for Sal's hand in marriage. He said Yes!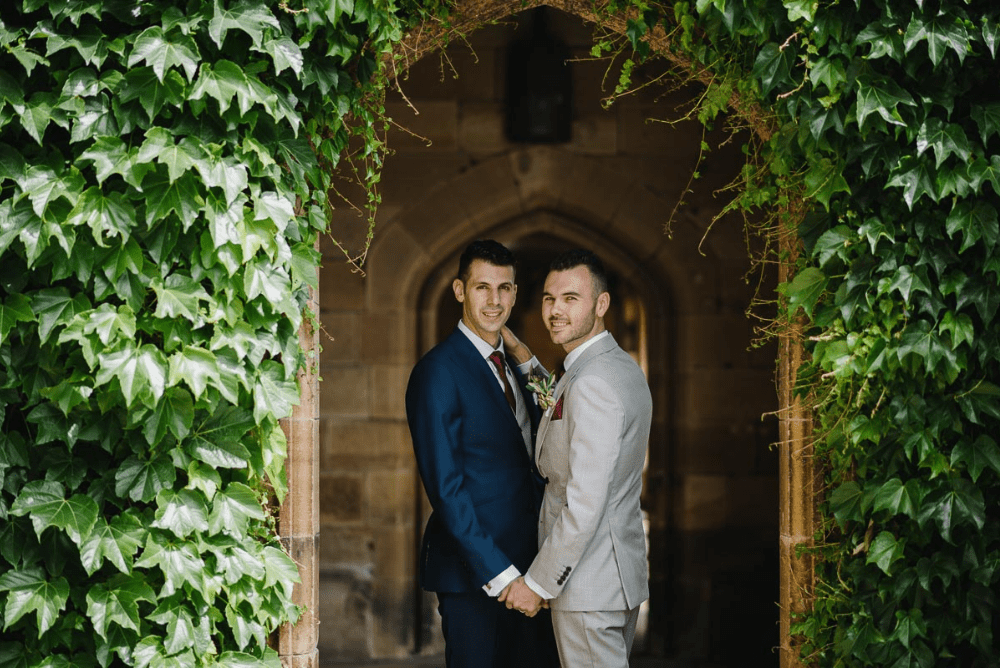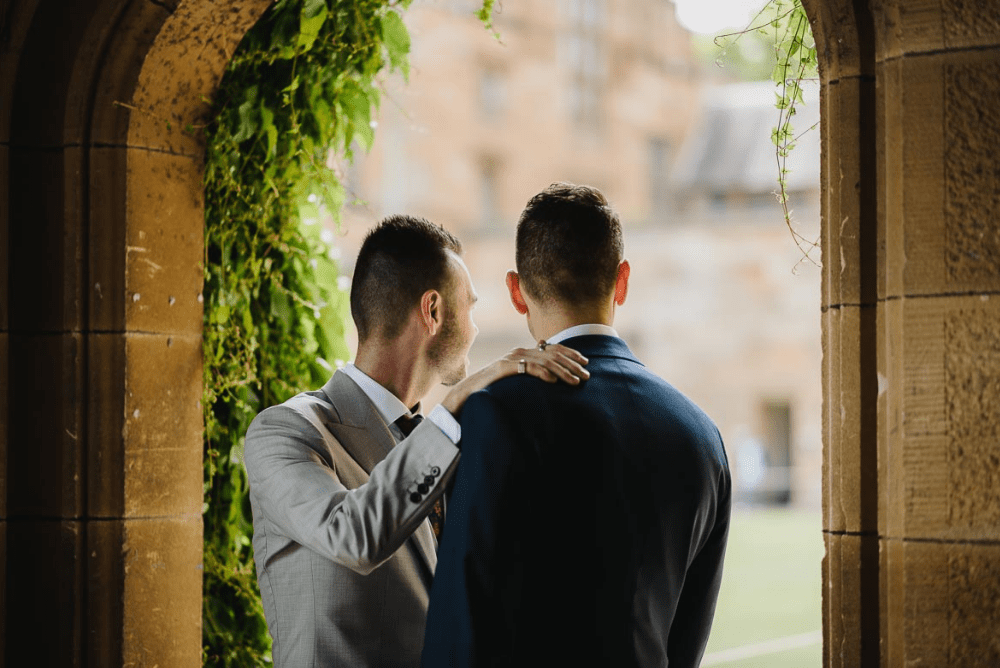 Tell us a little about yourselves, what you do, what you love, what is unique about you and your relationship…
We're both born and raised here in Sydney. We are both creative types, with Sal currently working as an Art Director in an advertising agency and I, having studied architecture, now works on the interiors side in Commercial Fit-outs. Sal has an undying obsession with all things renovation, which makes me the perfect companion with an eye for interior design. And as I love to cook, I met my match in this Italian boy with a constant appetite.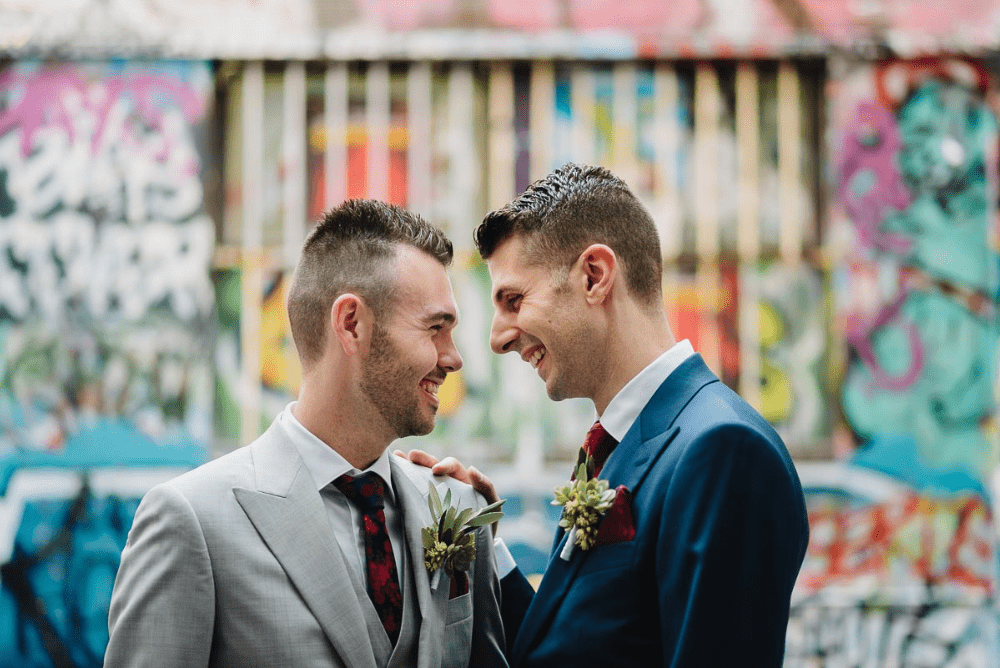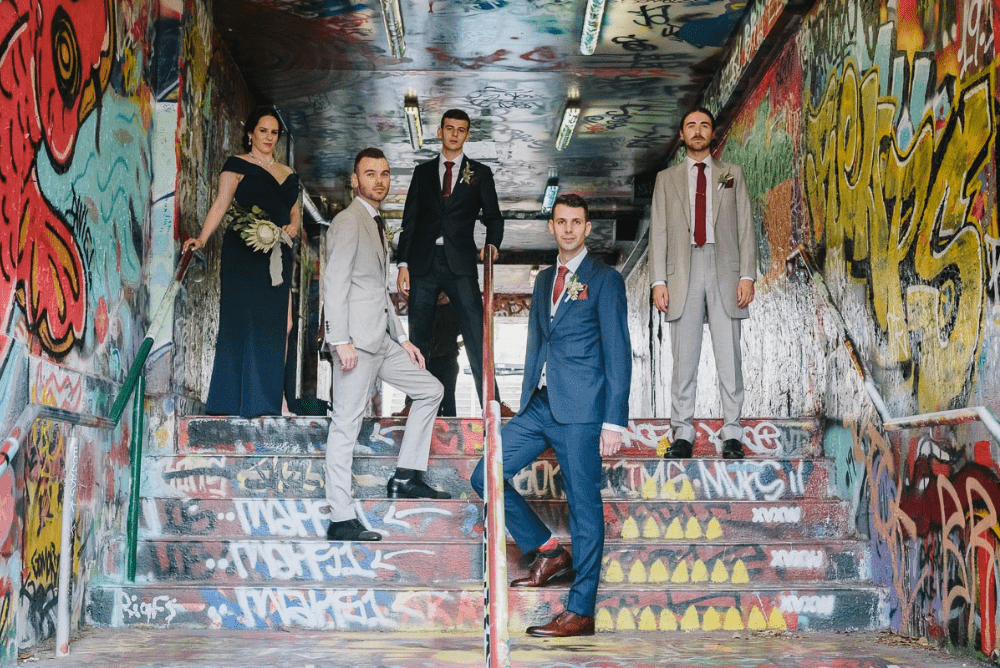 Tell us about your special day, what was the important aspect to you when you were planning your wedding & your favourite details?
The most important part of planning our day was finding something that was quintessential Justin and Sal. We wanted a place that we felt comfortable (the people at Hostco made us feel comfortable), an interior that was masculine but wedding appropriate (the Refectory with its timber floors and amazing mural met that) and a place that had superior food (I was won over by every meal). Being two men, we didn't want flowers and with our interiors we wanted to make sure of this. On the day when we walked into the space and saw the trees rising from the tables, the candles lit and the rich strong colours we knew everything was perfect.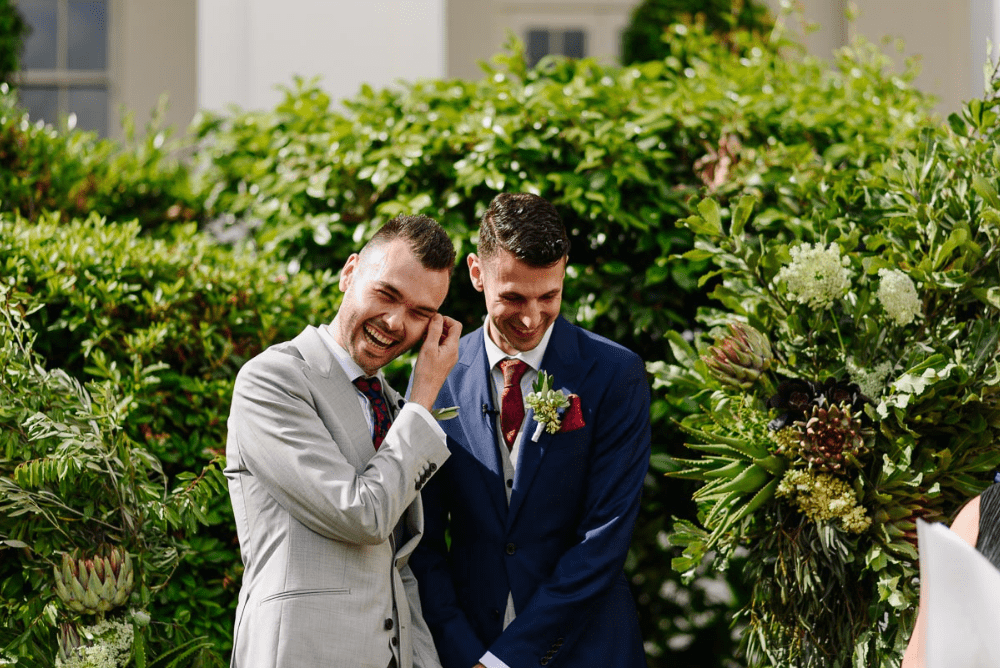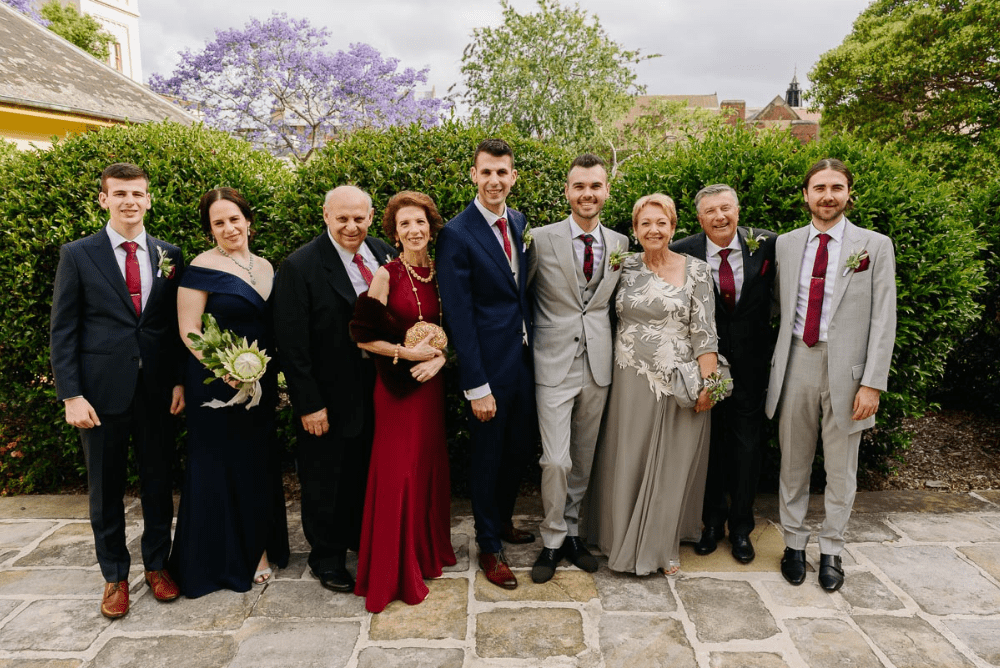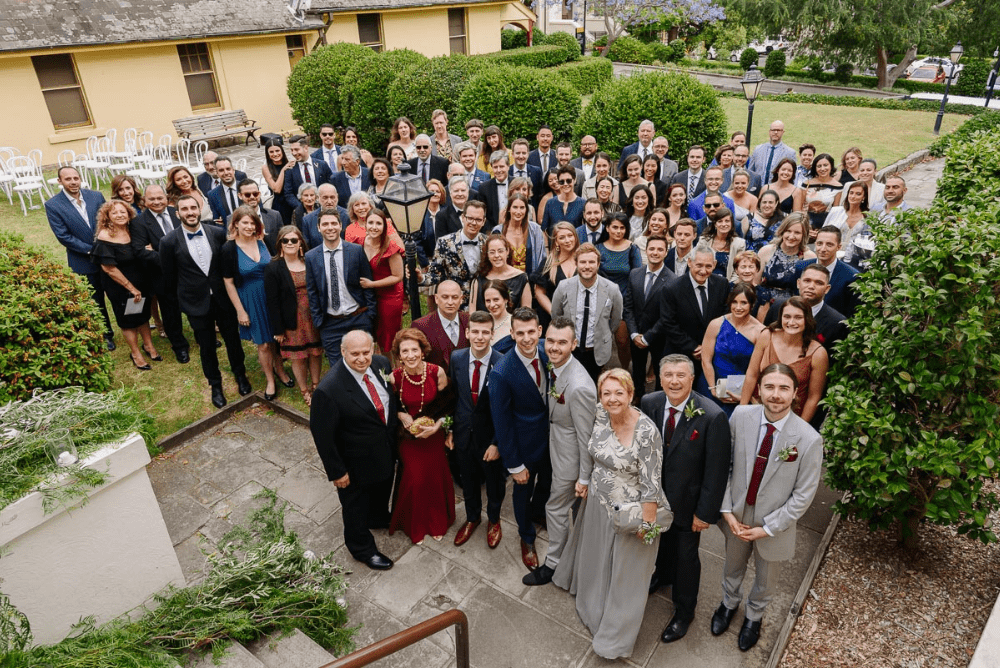 How and why did you choose HostCo and what was your favourite thing about us?
The venue, people and our food! The People - From the moment we sat down in our initial meeting, right up to our big day, the team made us feel very special. The Venue - was everything we wanted and more. The amazing styled room, the cottage lawns where we got married. Everything was magical. The food - The food was unlike any wedding food we had ever had before! I (Justin) love lamb and HostCo killed it with the lamb main!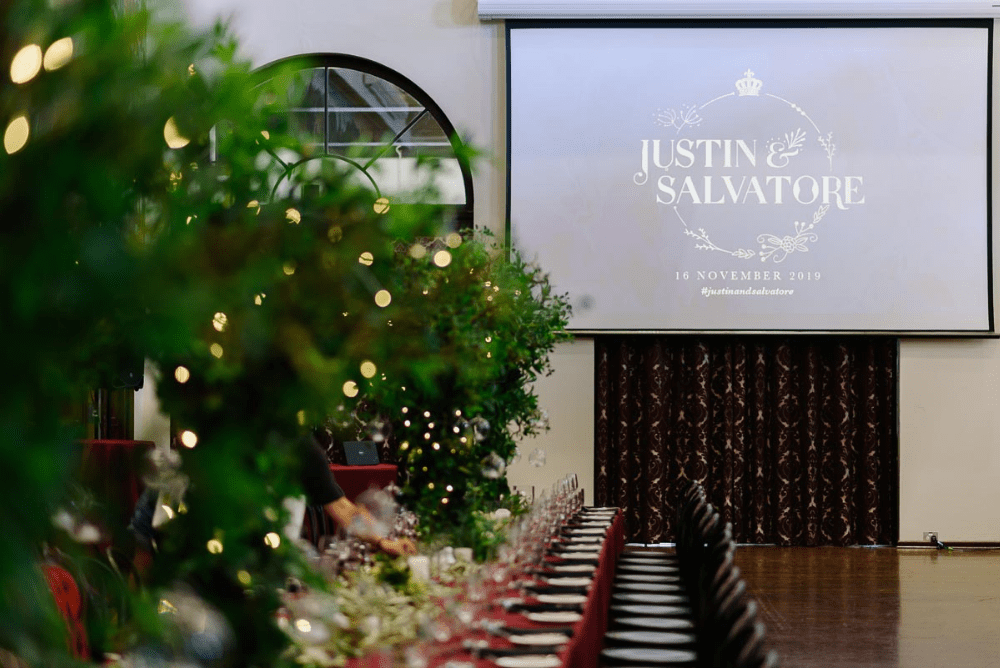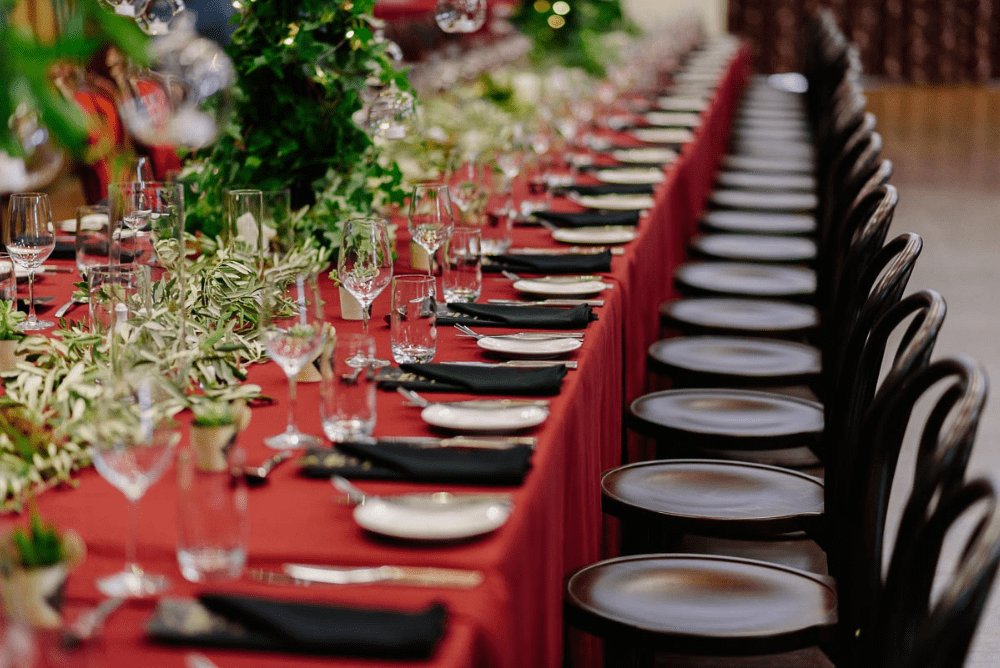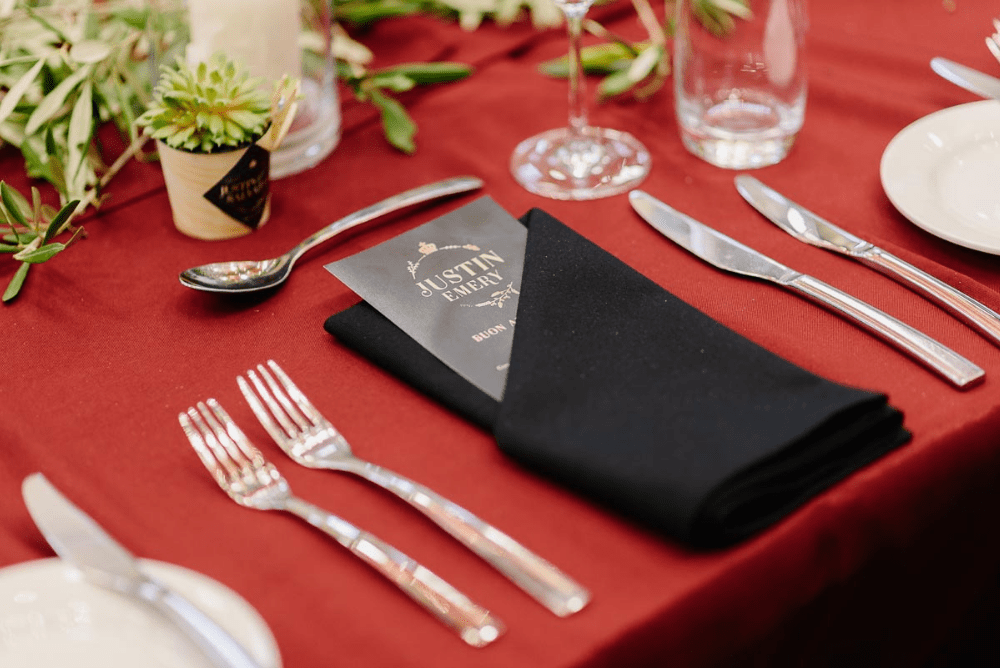 What was your absolute favourite moment of the day? Does your partner have a different favourite?
As a same sex couple, we wanted to modernise the old traditions, while still keeping the integrity of a wedding. Our favourite moments have come from the twist on these old traditions. We walked down the aisle together hand in hand, we tossed crowns instead of garters and bouquets; and together both did a mother-son dance.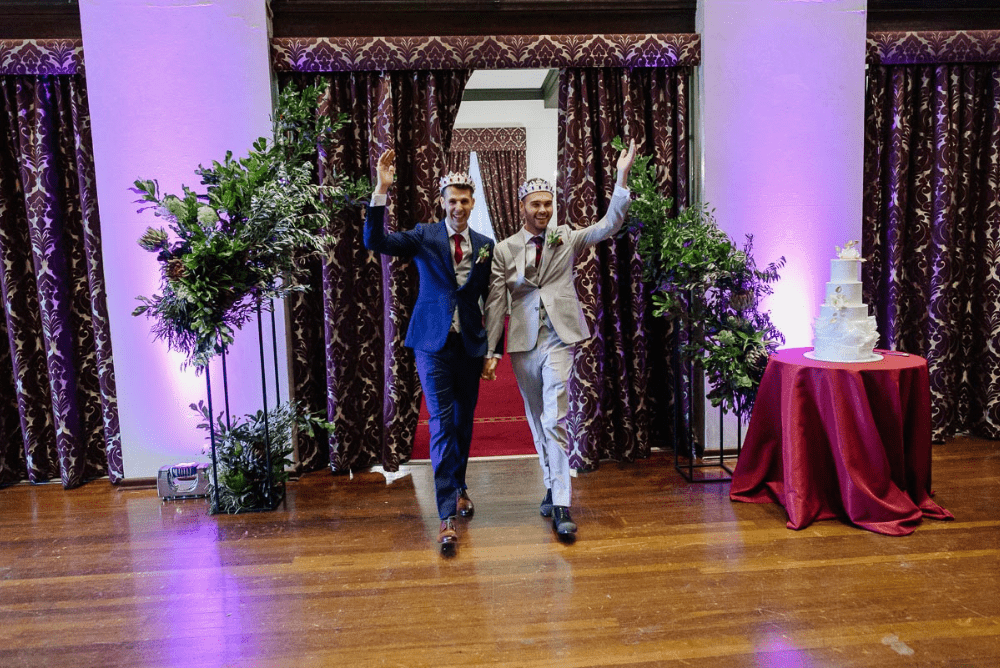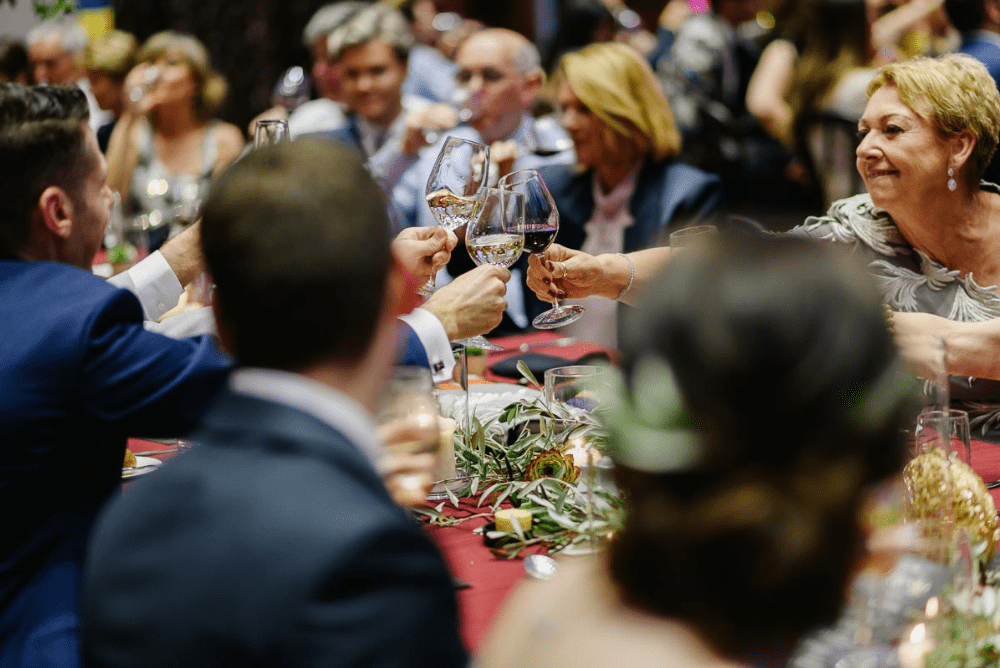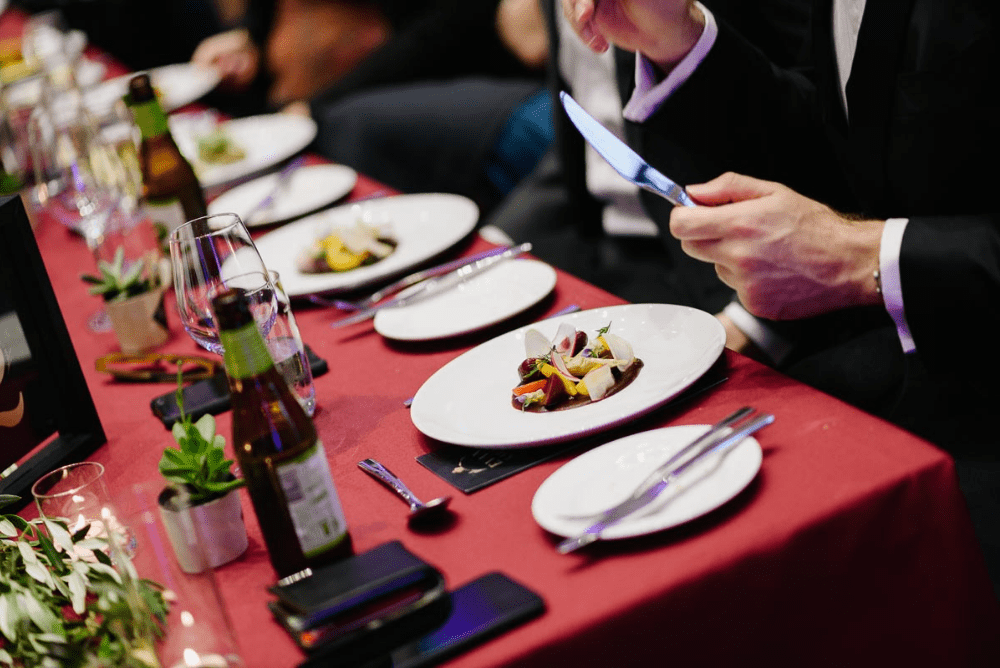 What was your biggest surprise on your wedding day?
How smoothly the day went and how quickly it passed.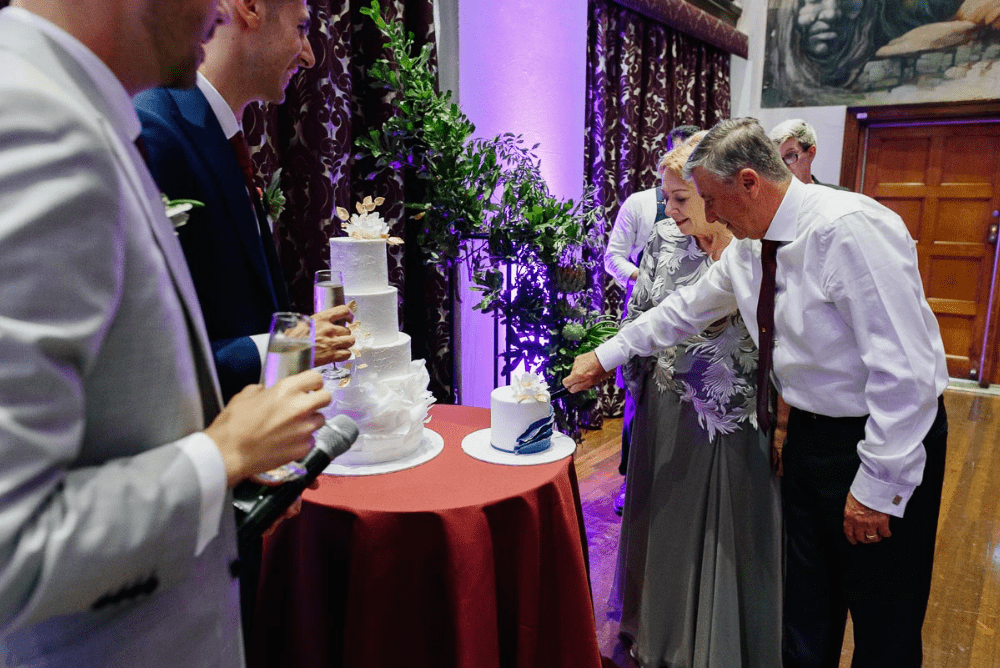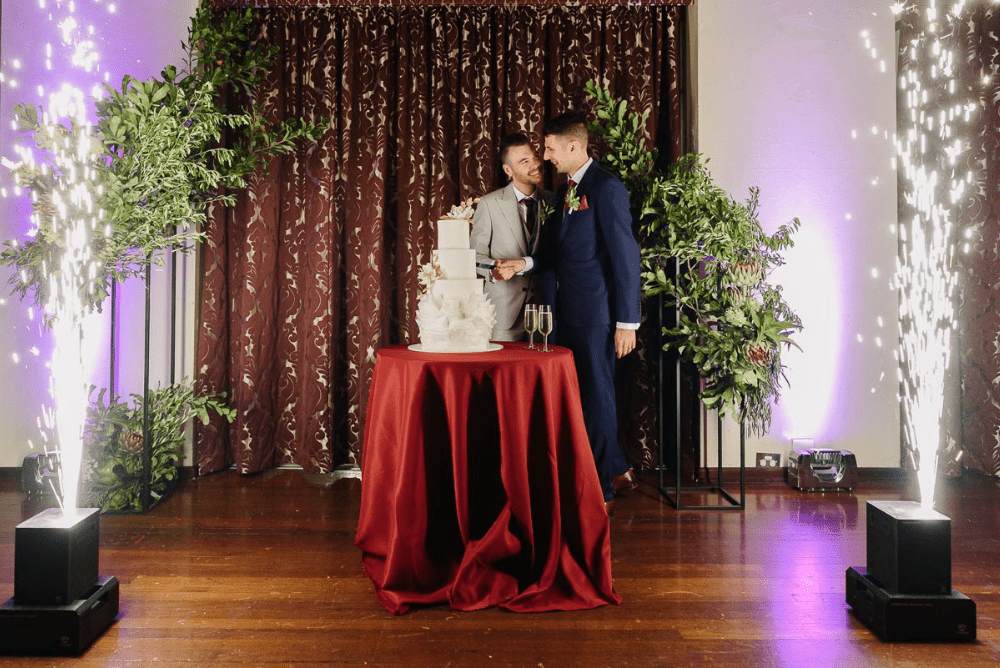 What's something you wish you knew before your wedding day?
It is easy to lose track of time on the day and you find yourself as a couple split most of the time. Find time to come back together and debrief.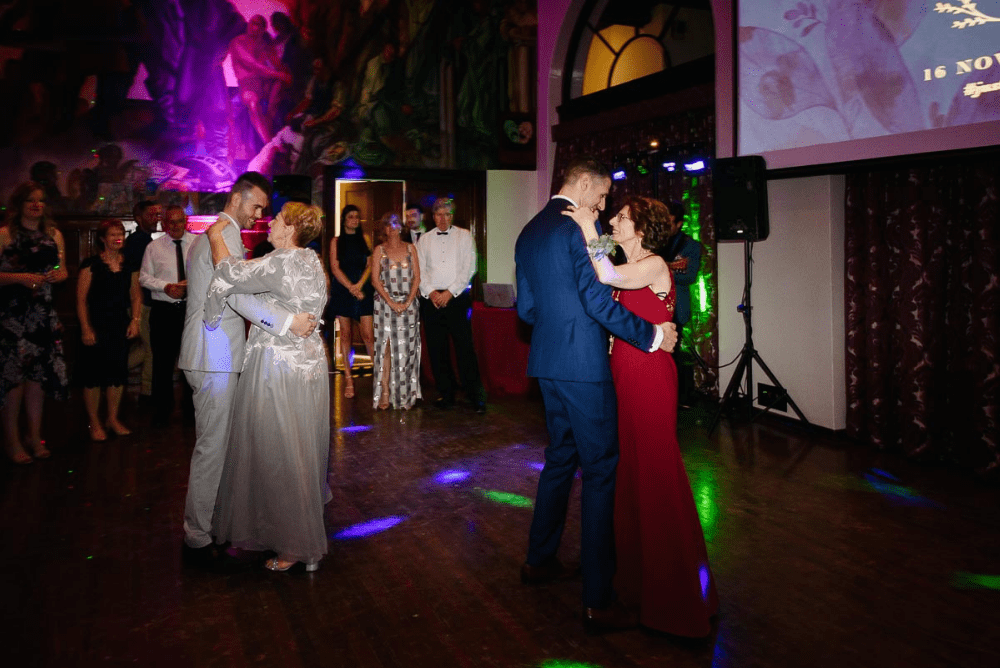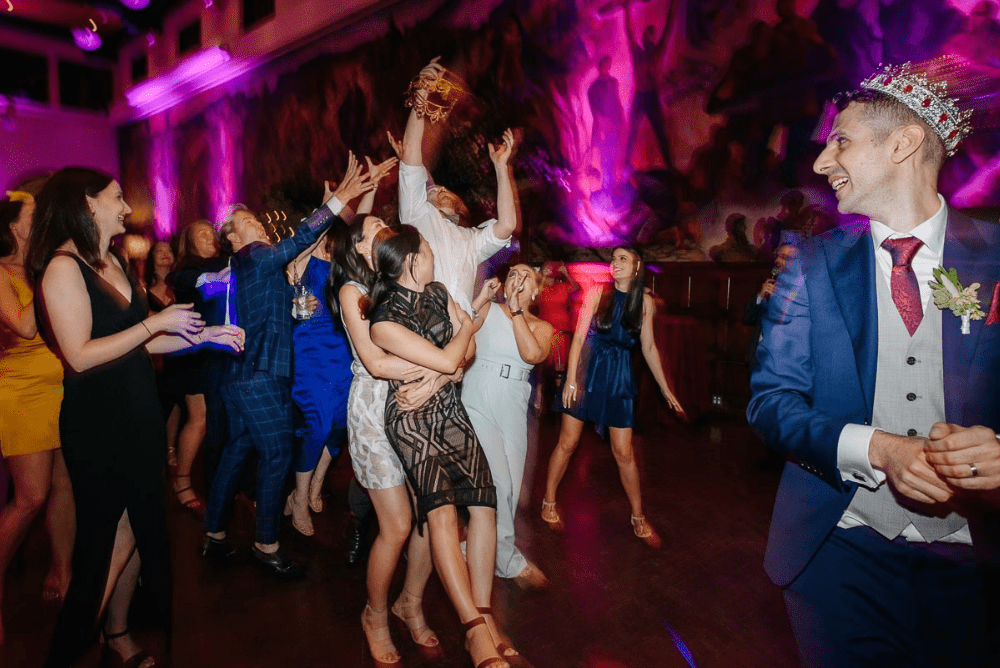 What advice would you give to future couples for both their wedding day and their lives after the wedding together?
Your wedding day is all about you and your lives together moving forward. Support one another's decisions, compromise when necessary and make sure that at the end of every night of decision making you go to bed together with a kiss.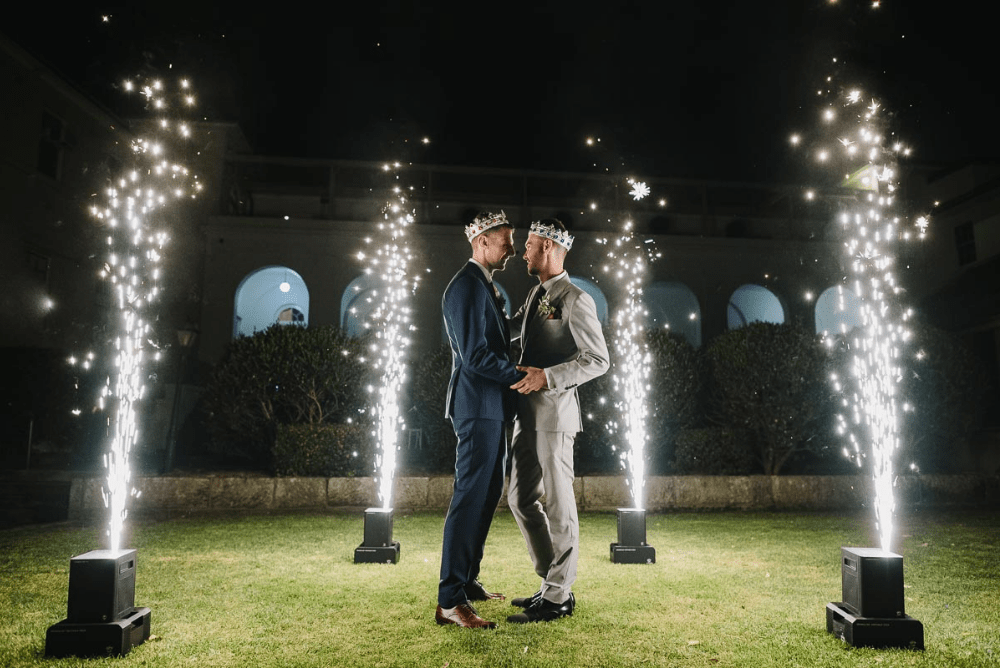 ---
The Suppliers
Floral & Design: The Wild Side
Photographer: David Thomson Weddings
Fireworks: Sydney Fireworks & Pyrotechnics
Lighting: Showtime Production Services
Cake: Cakes By Tati