There's nothing quite like a delicious platter, from full size grazing tables to the perfect centrepiece that's waiting to welcome your guests at their tables. These spreads of food can serve as a snack, a first course to the meal or even act as the meal itself.
When you're planning an event with platters, take the opportunity to explore the world. While there are differences between charcuteries, antipasto, and mezze platters, they all share the common grounding of sharing and tasting quality food. Encouraging us to eat at a slower pace and enjoy our surroundings and the conversation with the guests around us.
Use the tips below to create perfect platters in your own home, or get in touch with the HostCo team to arrange fuss-free options that can be delivered or enjoyed at a function in one of our dedicated event spaces.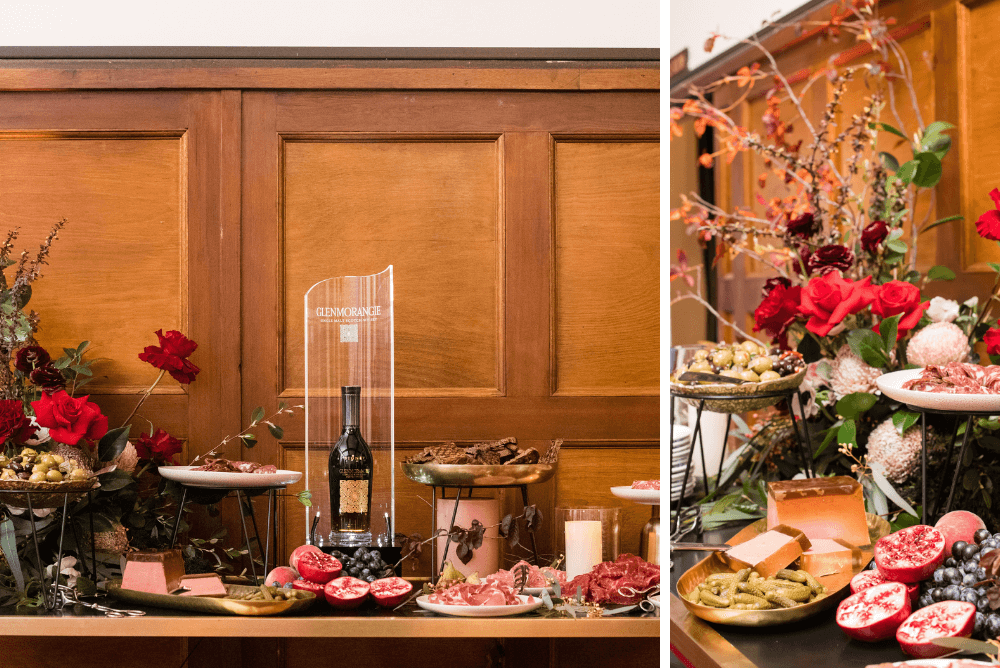 Charcuterie Platter
Originating from France, charcuterie may be the most complicated of the three platters. Its focus is primarily on meat and displaying it using a variety of textures, flavours, and techniques - from soft pâté to firm salami to complex galantine. Served with condiments and other pickled products. Cheese is not traditionally included on a charcuterie board, but if you wish to add it to your platter you can - we keep it traditional on ours.
On a HostCo Charcuterie you'll find:
Prosciutto

Salami

Bresaola

Terrine

Pâté

Mustard

Rye bread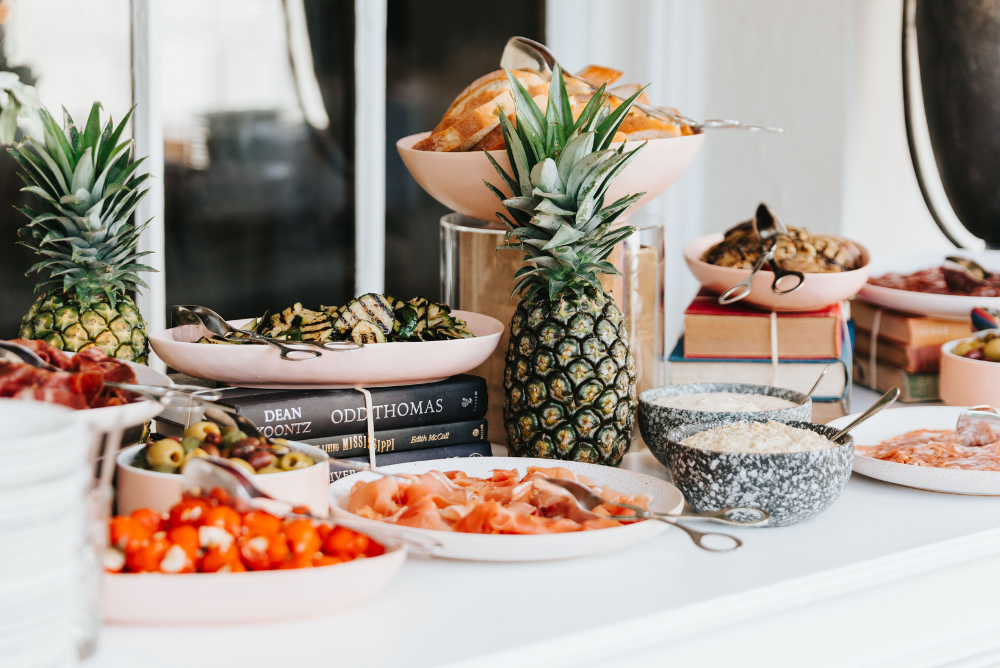 Antipasto Platter
Antipasto is the first course of an Italian meal, meaning "before the meal" and it's designed to stimulate your appetite. With Italian food being recognised as fresh as simple, an antipasto platter should include a range of flavours and vibrant colours.
To accommodate for dietary requirements, we have a vegetarian antipasto platter on our menu, you'll find the following components on it:
Grilled Eggplant

Sundried Tomato

Grilled Pumpkin

Grilled Zucchini

Marinated Mushroom

Hummus / Baba Ghanoush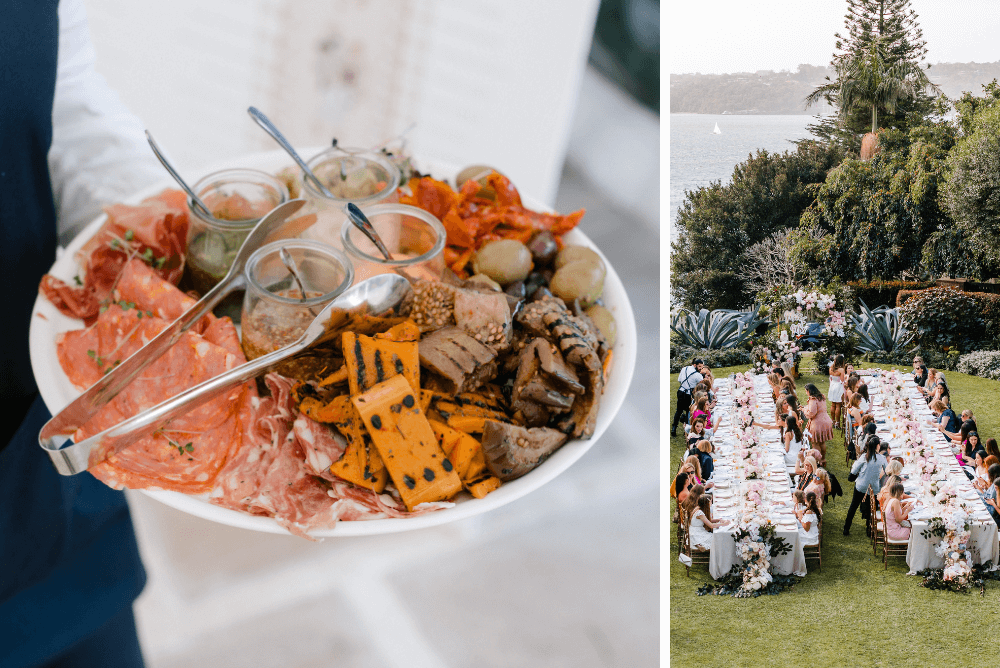 Mezze Platter
While antipasto and charcuterie platters are more common, mezze may be something new to try. Mezze means appetiser in Turkish and may come from maza (to taste or relish) in Persian. It forms a part of the cuisine in the Middle East and Mediterranean. The dishes vary by region but include dips, meats, cheeses, fruits, and vegetables along with bread such as pita playing a central role to the platter.
On a HostCo Mezze you'll find:
Falafel

Dolmades (Stuffed Vine Leaves)

Tabouli

Pickled Vegetables

Haloumi

Pita Bread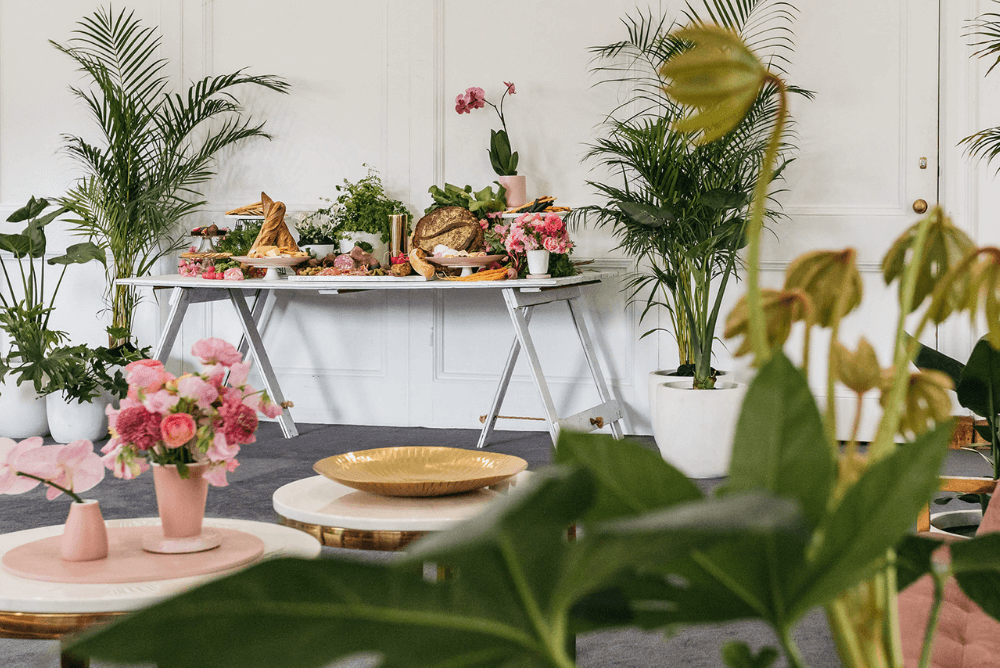 Whether you choose to have just one style of platter or a combination of the three, all of them allow you and your guests to experiment different flavour combinations by combining the different components in each bite.