We had the pleasure of working with Ashleigh & Jack to create their dream wedding in Sydney. It was a wonderful day filled with family, laughter, dancing and all-round good times.
Reception Location: Refectory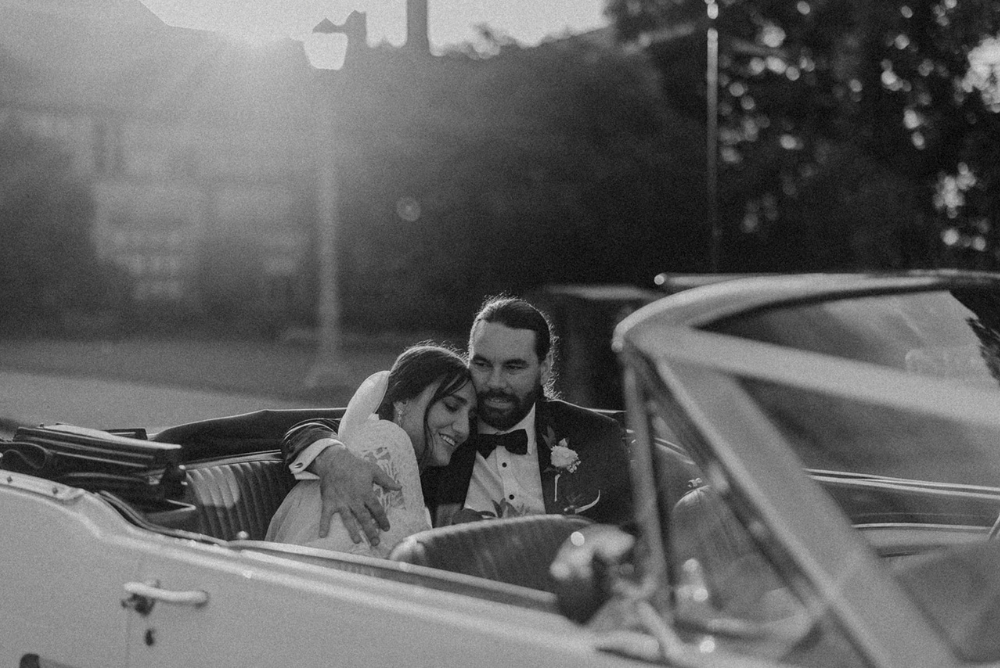 How and when did you meet? Tell us about your first date & proposal too!It all started in a little primary school in 2012. Ash was teaching Year 1 and Jack was the sports teacher. The staff were all very close and there was always a little push from everyone else for them to be together. Ash was of course constantly mortified because they were always making jokes about it, but I guess everyone knew it was meant to be!
Ash would often find little post it notes on her car windshield after work or drawings on her classroom whiteboard at the end of the day. She would then hear the shuffling of feet coming along the corridor and know who was coming. Mr Jack would come in to "just say hello" or ask if she "needed any help". After lots of turning down of invitations, Ash decided to finally say yes to a 'date'... I guess he was just paying her back all these years for making HIM wait at the beginning! Ash finally agreed to go indoor rock climbing with Jack... with some mates too of course! At the end of the night, they proceeded to lock Jack out of their car and drive off, so he had to go home in Ash's car. Another embarrassing moment! Fast forward to September 2021, After moving in together in February and being in lockdown since June, Jack asked Ash to marry him... FINALLY! A beautiful set up of candles and photos filled with memories from the past 8 years. So much love in one day! It really was the perfect timing. They were lucky enough to then share this day with friends and family who were not expecting a regular picnic to turn into a special announcement too. They loved surprising everyone!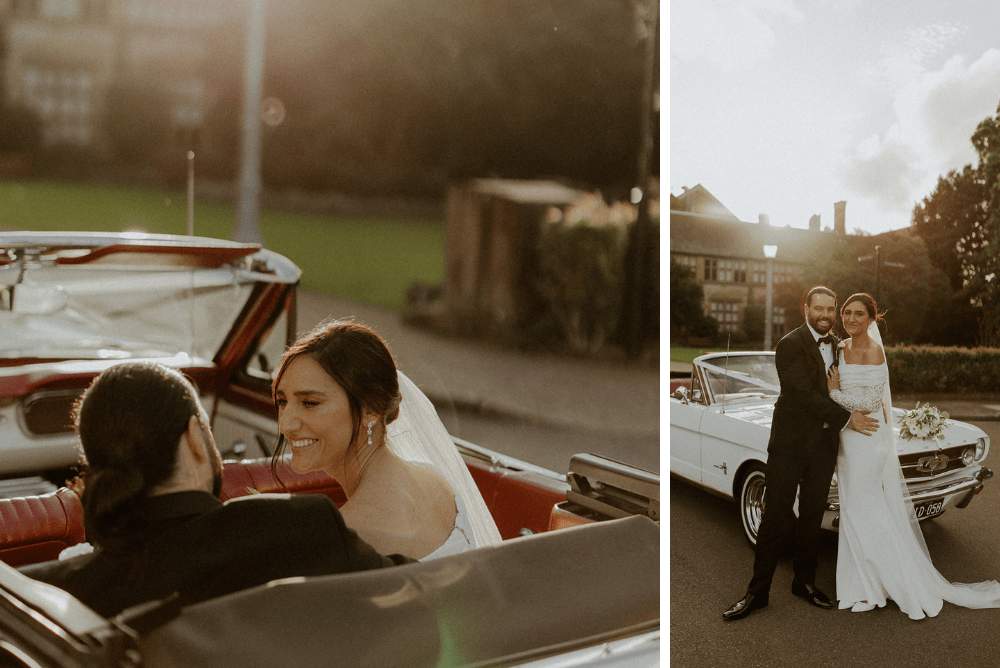 Tell us a little about yourselves, what you do, what you love, what is unique about you and your relationship…Besides teaching, Ashleigh loves animals and is also a WIRES volunteer. She also loves dogsitting! Jack has been a music lover and musician for a long time and is currently in a band called GOONS. Jack is chilled and messy and Ashleigh is organised and anxious! We are pretty much complete opposites but in a good way! Together we balance each other out and make each other laugh a lot!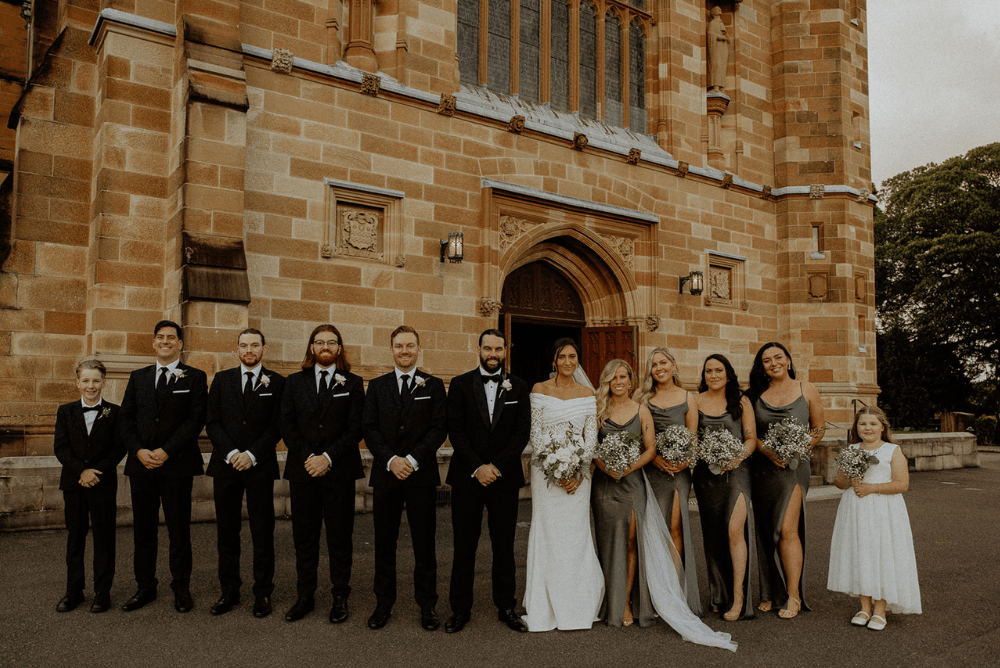 Tell us about your special day, what was the important aspect to you when you were planning your wedding & your favourite details?We mainly wanted it to be a fun, chilled celebration with everyone we loved. We wanted everyone to be able to mingle, dance and have fun. Our favourite part of the day was when the sun magically decided to come out and we were able to get some beautiful photos around the grounds of the uni. The building and gardens were so beautiful and everyone commented on how they had never been to the refectory but how much they loved the vibe! We were so grateful to make it to the day and have our bridal party and families make it too!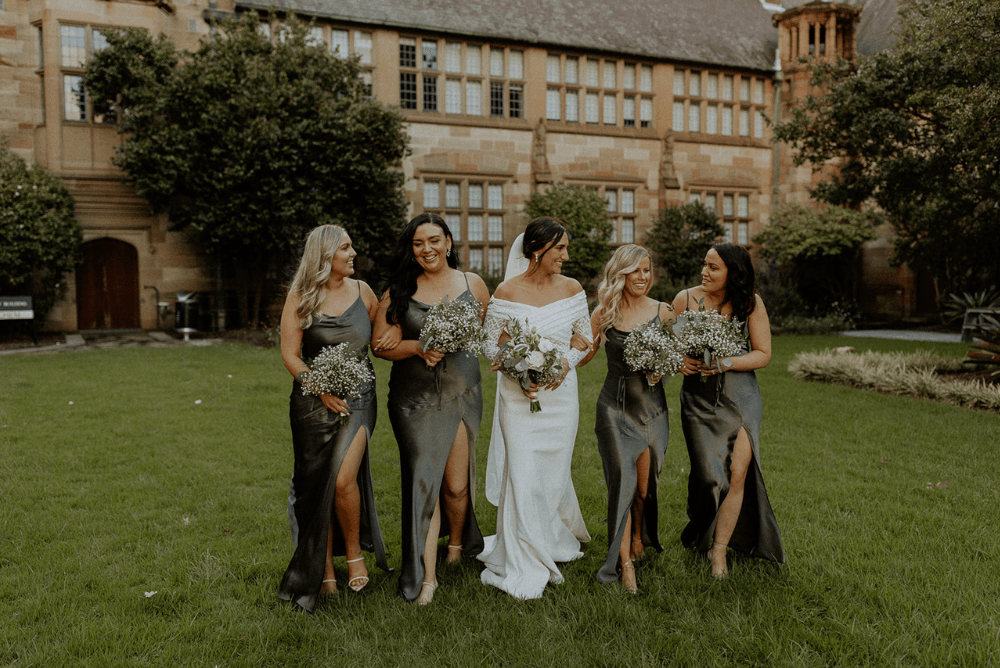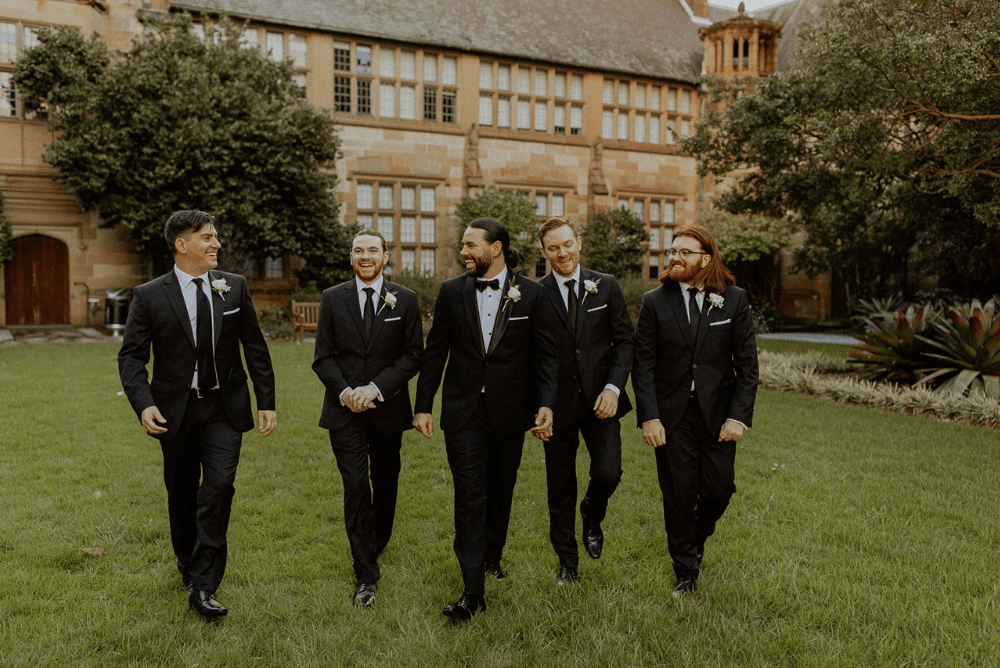 How and why did you choose HostCo and what was your favourite thing about us?We were searching on Google (as we were in lockdown) and we came across some images of the refectory. We thought it was such a unique location and we loved that we could choose between cocktail or formal dinner and use the areas in different ways. Tran was so flexible and helpful and we felt really comfortable with the organisation of the day! We booked it without even seeing the venue and we absolutely knew we would love it!
What was your absolute favourite moment of the day? Does your partner have a different favourite?The time we spent together taking photos as a couple on the grounds in a little secret garden location! We both also loved dancing and being able to chat to everyone throughout the night as it was cocktail style. We are so glad we went with that set up!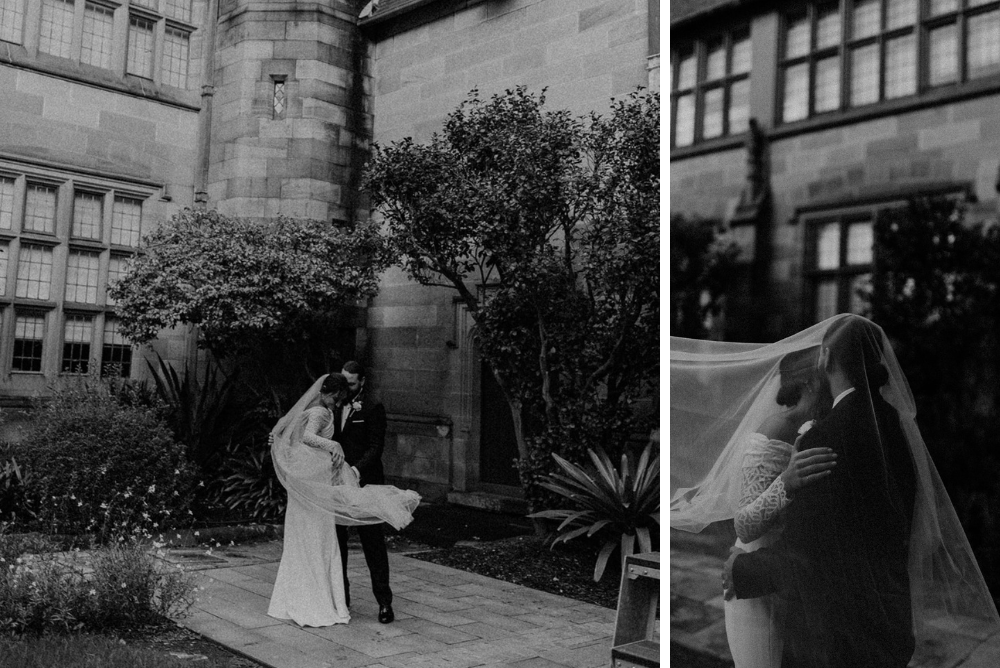 What was your biggest surprise on your wedding day?The sun coming out!
What's something you wish you knew before your wedding day?We feel like we have been to a lot of weddings and we have been together for a long time so we knew that we had to try and enjoy it and slow down to take it all in. There isn't really anything that we wish we knew beforehand. Maybe how nervous we would be!!! But we already knew that!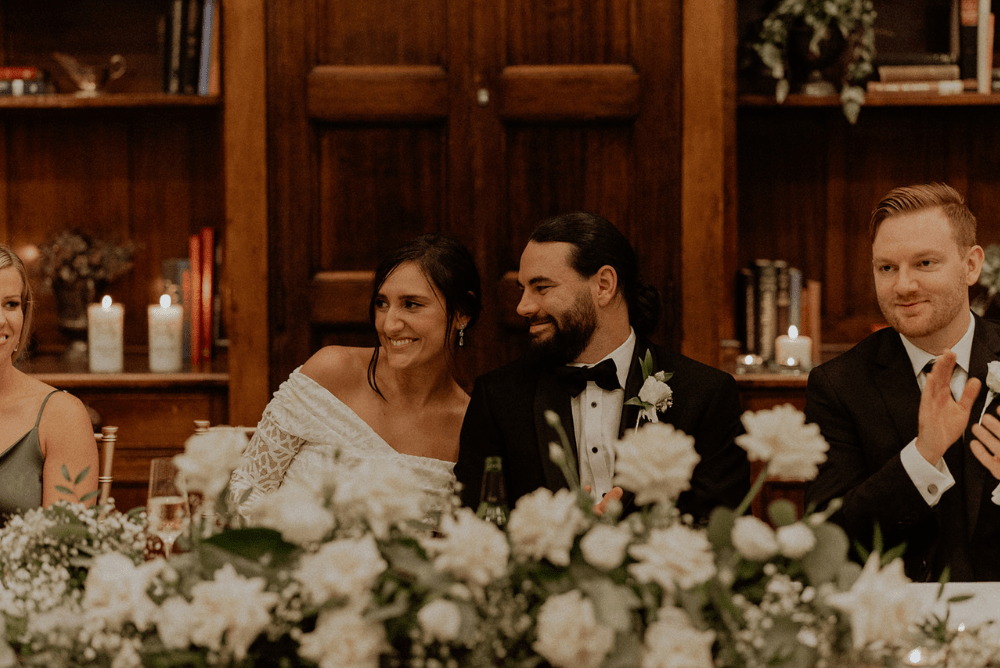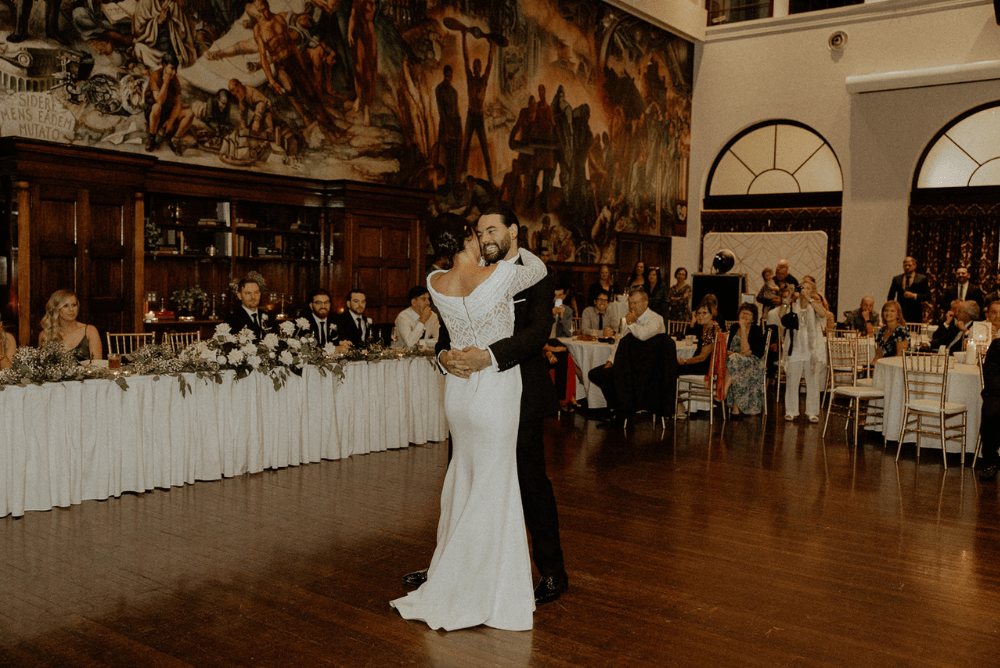 What advice would you give to future couples for both their wedding day and their lives after the wedding together?Take some long deep breaths on your own before the ceremony to slow down your nervous system! Mindfulness practice really helped us to remain calm during the moments where all eyes were on us! Don't be afraid to do a speech together or stand with your partner during that time so you feel supported. Your partner can remind you to take some breaths and slow down! We found this helpful.