We had the pleasure of working with Emily & Thomas to create their dream wedding in Sydney. Planned from afar, it was a wonderful day filled with laughter, dancing and all-round good times.
Ceremony Venue: Cottage Lawns | Reception Venue: The Refectory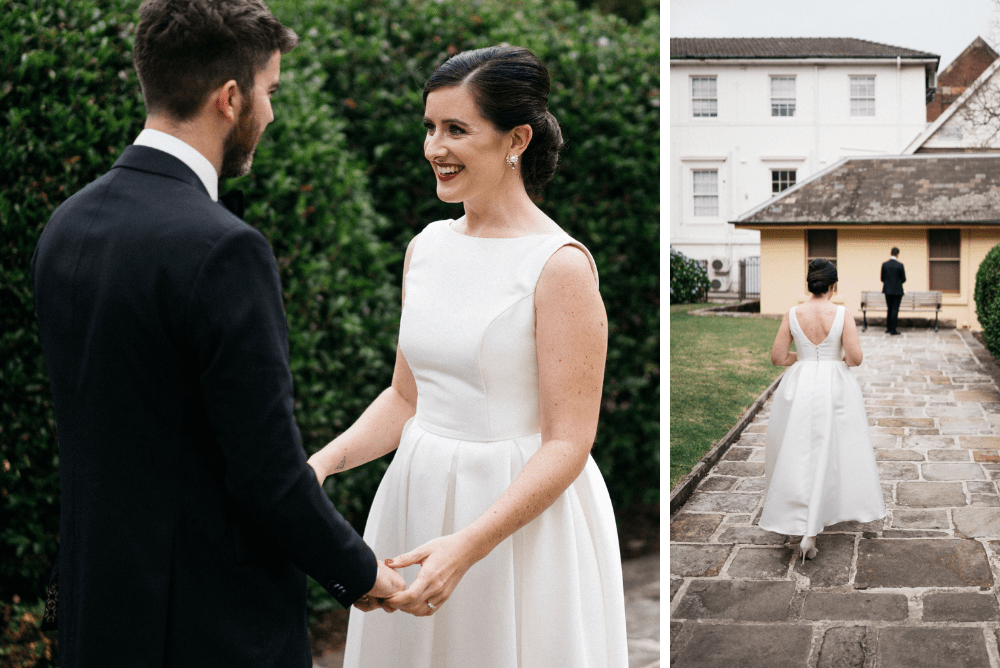 How and when did you meet? Tell us about your first date & proposal too!
We met in our last year of high school. Tom had to work really hard to keep the proposal a secret. He proposed in our living room in New York and it was absolutely perfect.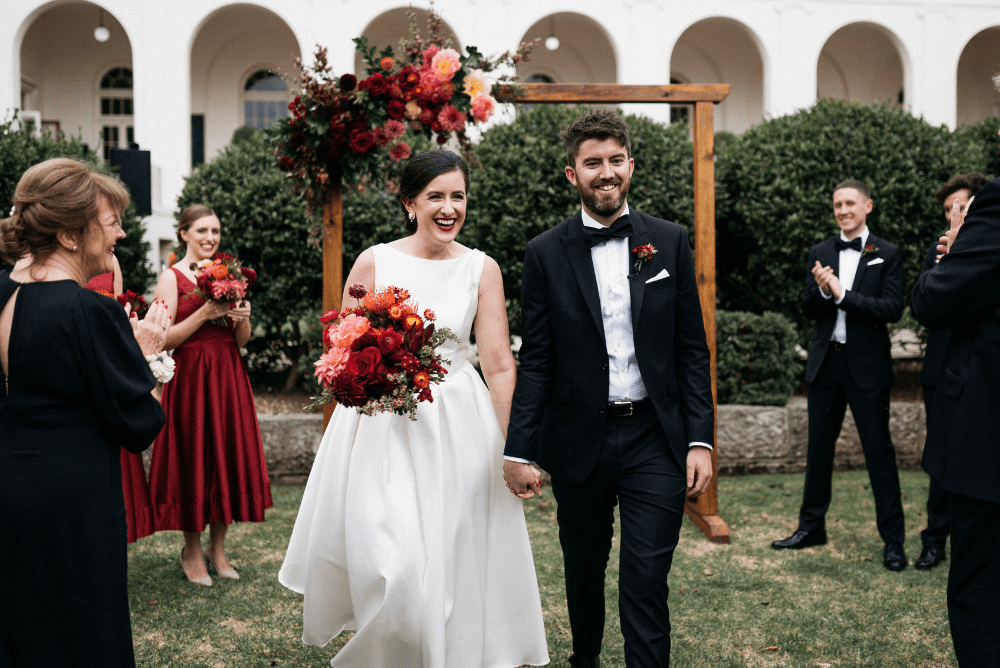 Tell us a little about yourselves, what you do, what you love, what is unique about you and your relationship…
We've been together more than 12 years but we're not just a couple, we're best friends. We both love to laugh - either at each other or together. We also love music, dancing and have a good time. We love adventure and travelling to new places. We also love curling up on the lounge with a bottle of wine and a good movie.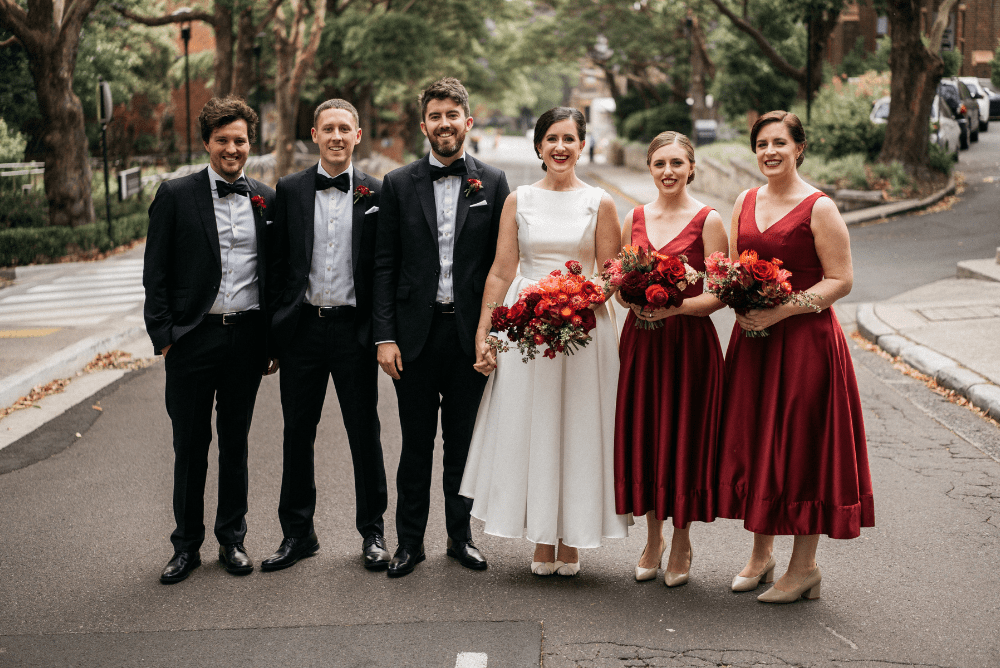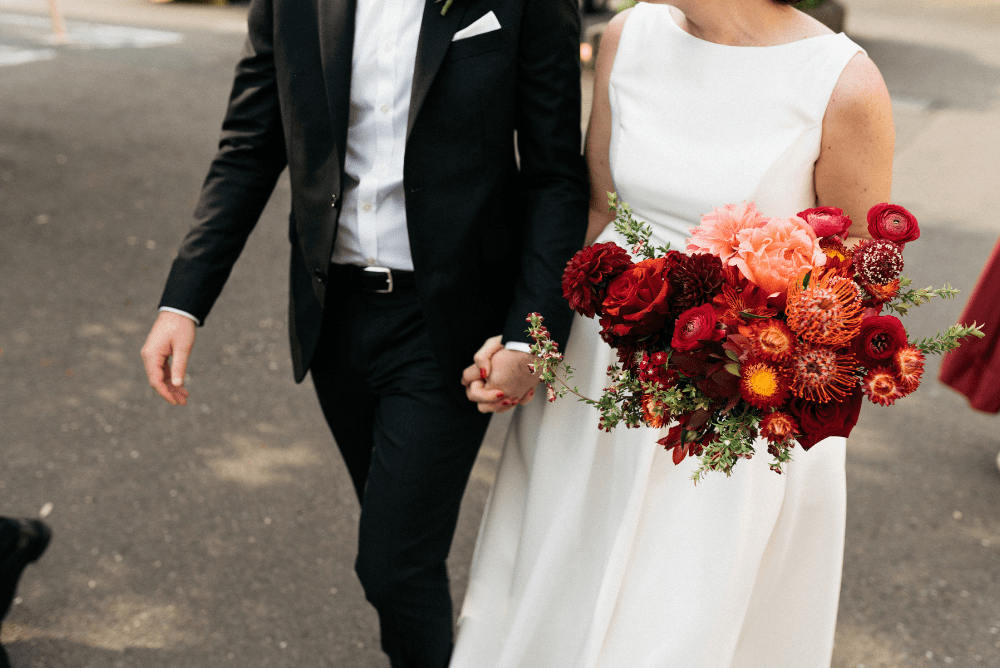 Tell us about your special day, what was the important aspect to you when you were planning your wedding & your favourite details?
Our wedding day was absolutely perfect and there isn't a single thing we'd change. It was really important to us that our wedding be relaxed and fun. We just really wanted everyone to share in our love! Looking back, we're blown away by how beautifully everything came together. We fell in love with The Refectory and how unique it is as soon as we saw it and knew it suited us perfectly. Our family and friends were blown away on the day by the mural backdrop inside The Refectory and the espresso martinis were also a huge hit.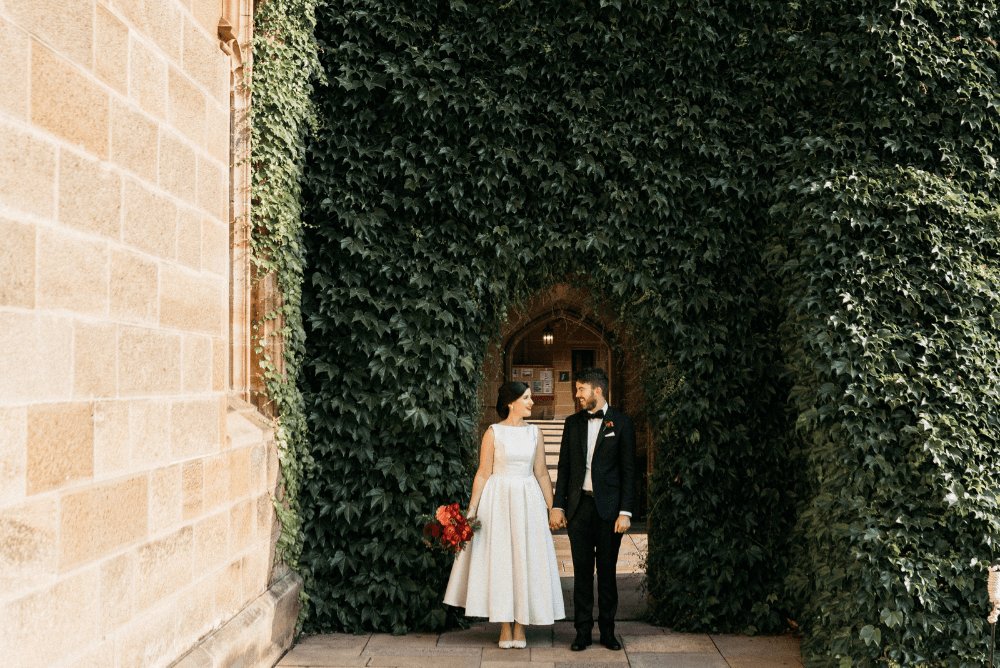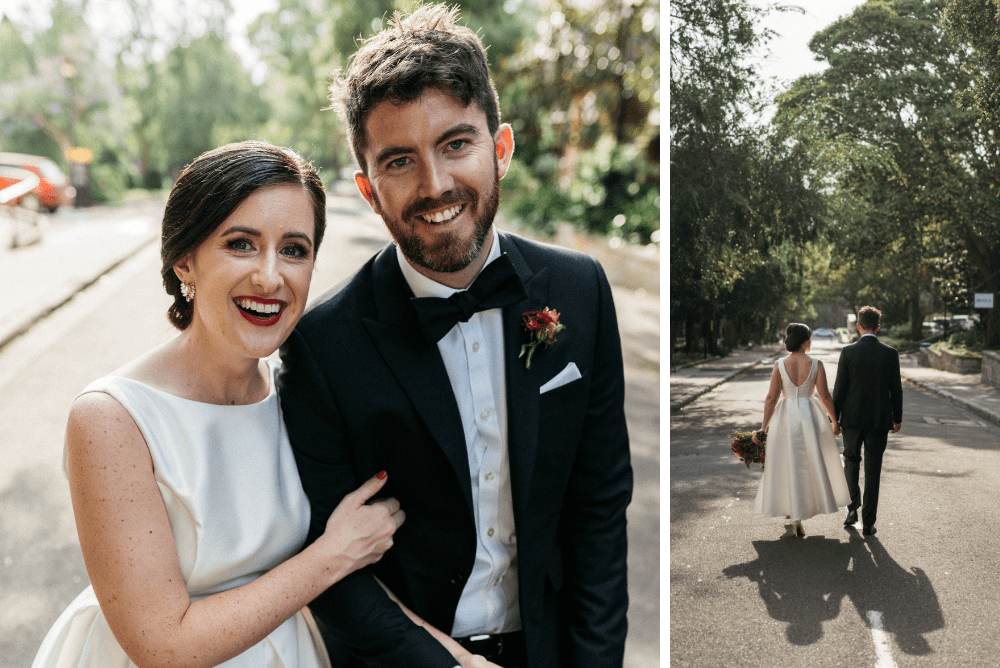 How and why did you choose HostCo and what was your favourite thing about us?
I think we found HostCo via a mix of Googling and Instagram stalking. HostCo ticked all of our boxes. It was really important for us to have the ceremony and reception in the same place. We also wanted it to be easy to get to and semi-close to the city. We didn't want our guests to have to travel far given some were flying in from overseas. We also wanted something that looked beautiful but also unique. Given we had such a specific list, we were pleasantly surprised that HostCo was so affordable. We inquired at a few venues and were surprised at all the additional costs but that never happened with HostCo - everything we needed was already included, which was a bonus! The Refectory was the first place we looked at and we knew it was the one for us as soon as we saw it.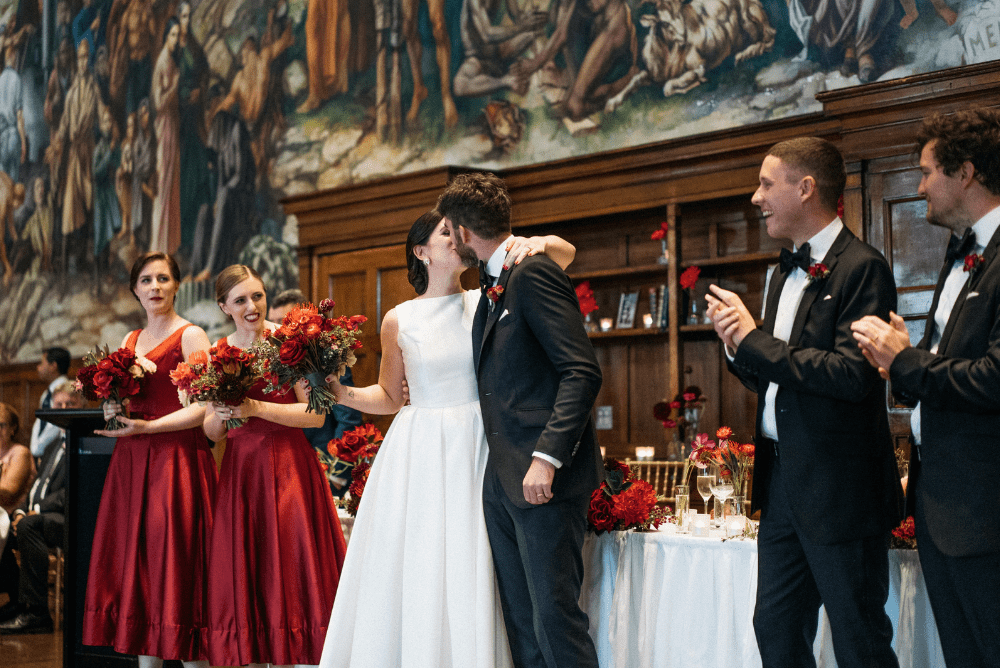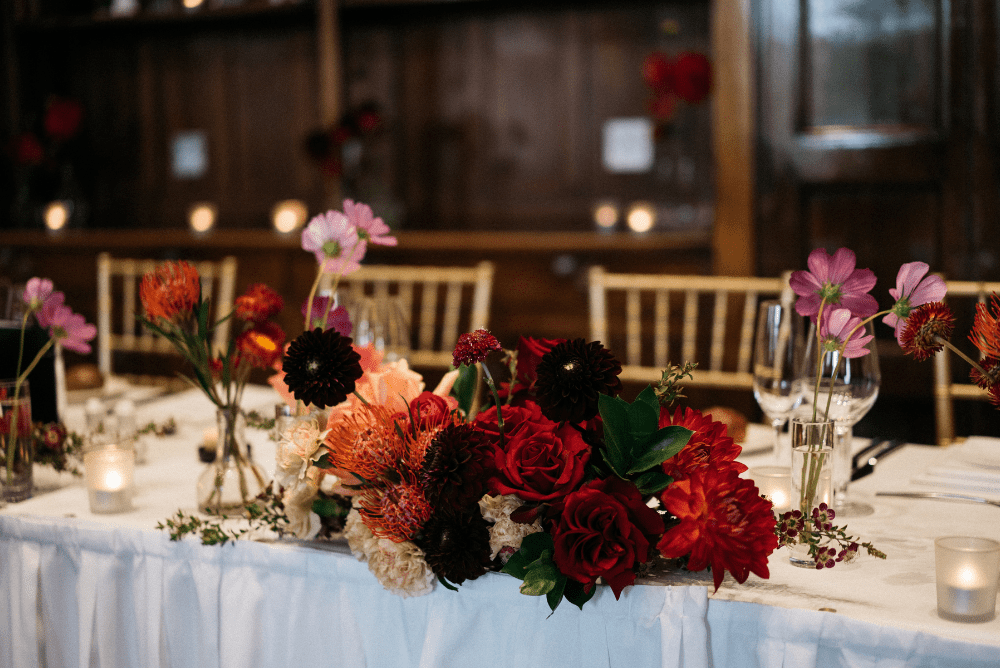 What was your absolute favourite moment of the day?
Our favorite part of our day was the ceremony on the Cottage Lawns. It was so special and really fun - we laughed and joked all the way through. We also did a 'first look' before the ceremony, which we both loved. It was so lovely to see each other in private so we could take it all in.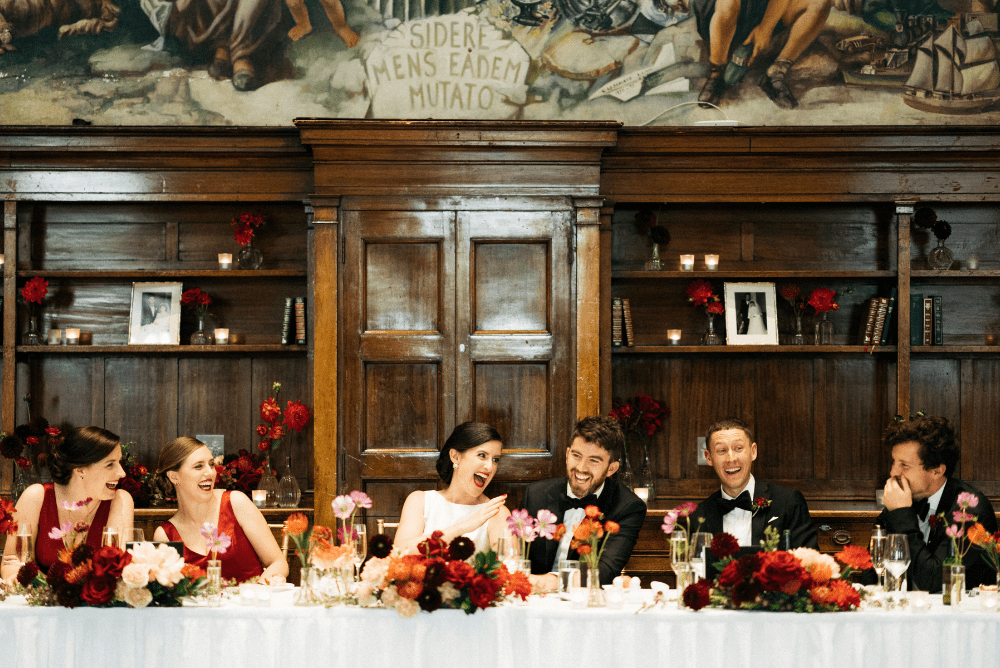 What was your biggest surprise on your wedding day?
One of the biggest surprises was how seamlessly everything came together. We had planned everything from overseas so had no idea how it would all come together on the day - we were just crossing our fingers nothing went wrong, which it didn't!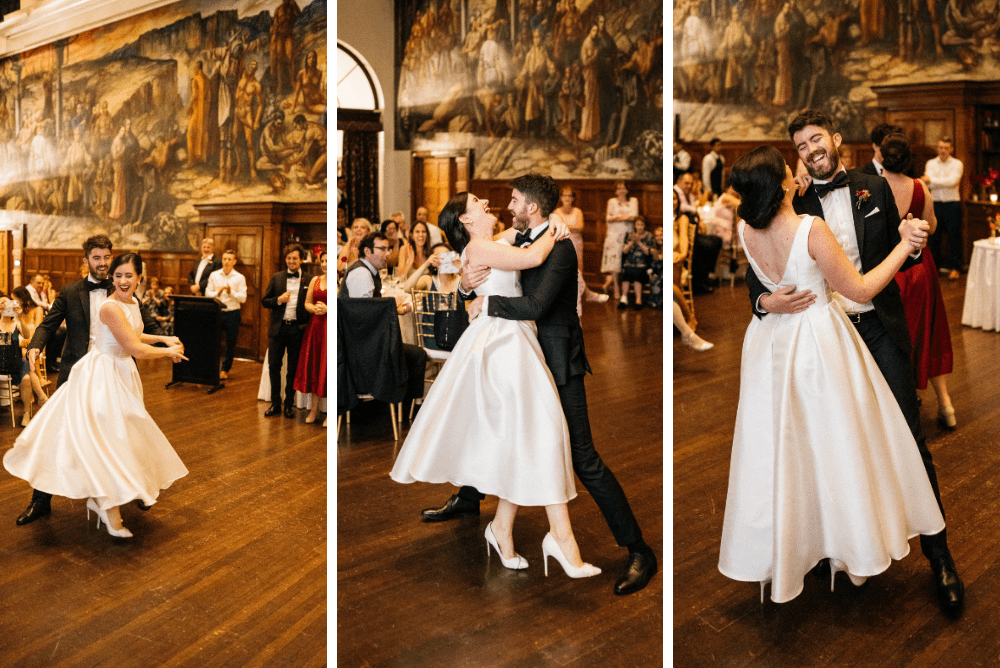 What's something you wish you knew before your wedding day?
We wish we'd known how fast the day would go by. We just wish we could relive it again!
What advice would you give to future couples for both their wedding day and their lives after the wedding together?
It's great to step away together for a few minutes throughout the day so you can take everything in. Someone told us this before our day and we're so glad we took the advice. Also, it sounds cheesy but choose a special perfume or cologne specifically for the wedding day that you wouldn't wear every day. That way when you smell it later, it'll always remind you of the wedding day.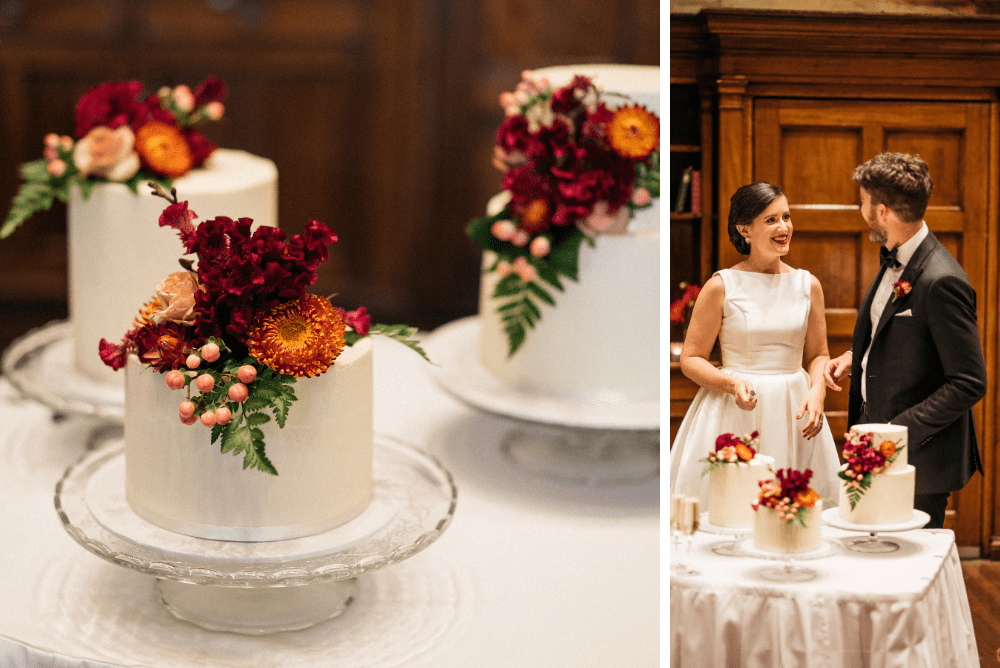 ---
The Suppliers
Photographer & Videographer: White Tree
Florist: Sweet Pea and Honey Bee
Celebrant: Pip Best
Cake: Caked AF